The optics and photonics community faces the pandemic with resiliency
Results of the SPIE COVID-19 Impact Survey
10 November 2020
by Adam Resnick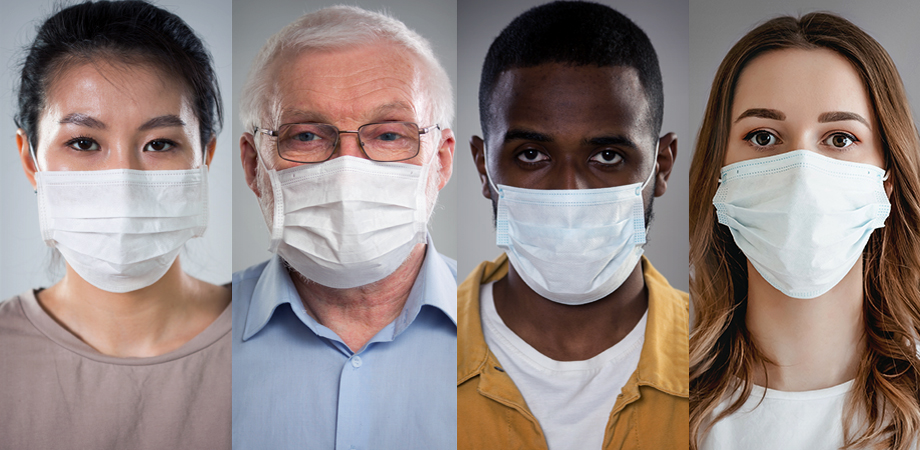 Our community has faced COVID-19 with resiliency, but the pandemic has affected employment, remote work, childcare, and other aspects of our lives. To better understand these impacts, SPIE launched a survey in September and October of 2020, and received over 250 responses that paint a picture of how workers and students are navigating COVID-19.
Most survey respondents, 64%, say that the pandemic has had a significant or life-changing effect on their personal, professional, or academic lives. They report that life is "more stressful," "mentally draining," and that they are "feeling much more isolated." At the same time, 35% of survey participants are less impacted by COVID-19. Some have found benefits, such as being "surprised how much my team and I can still get done working remotely," or finding "positive effects on my health and on my family relationships."
Overall, to what degree has the COVID-19 pandemic affected your personal, academic, or professional life?
| | |
| --- | --- |
| Little to no effect | 11% |
| Some effect | 24% |
| Significant effect | 38% |
| Life-changing effect | 28% |
Employment
Only 4% of workers report leaving their jobs during the pandemic, though higher percentages of women left their jobs compared to men, 6% versus 3%. Seven out of ten respondents work full time, while 20% are students.
Employment and student status
All
Women
Men
Employed full-time
70%
66%
75%
Employed part-time
7%
8%
6%
Student
18%
25%
13%
Unemployed
8%
8%
8%
Left a job during COVID-19 (for any reason)
4%
6%
3%
Respondents could choose all that apply.
Remote work
Our community has seen a big shift towards remote work. Prior to the pandemic, 57% of respondents report not working remotely at all, while 22% say they worked remotely four or more days a week. During the pandemic, 60% are working remotely four or more days per week while 16% are not working remotely at all.
Many survey participants offered comments on their remote work, describing a variety of experiences. Some enjoy remote work, and report that "Working from home is great. My productivity in work and life is improved." Others are doing their best to cope, while missing in-person interactions, such as "The 'water-cooler' talks that are important for keeping up and getting a sense of how people are feeling."
How much do or did you work or study remotely before and after COVID-19?
| | | | |
| --- | --- | --- | --- |
| | None | 1-3 days per week | 4-7 days per week |
| Before COVID-19 | 57% | 21% | 22% |
| After COVID-19 | 16% | 24% | 60% |
Childcare
For most parents, COVID-19 has led to more time spent on childcare, with 56% reporting an increase. The effect is stronger for women than men, with 46% reporting an increase of 10 or more hours of childcare per week during the pandemic versus 31% of men.
"As a full-time working mother providing supervision for remote learning to two children, I am constantly juggling the demands of my own work, managing an employee, supervising/supporting two educations, and domestic chores."
How much has COVID-19 affected the amount of time you provide care to your children?
All
Women
Men
Increase of more than 20 hours per week
20%
32%
18%
Increase of 10-20 hours per week
17%
14%
13%
Increase of 1-9 hours per week
19%
14%
22%
No change
44%
41%
46%
40% of survey respondents report having children, 42% of men and 31% of women.
Productivity
How has the pandemic affected the productivity of workers and their organizations? The majority of respondents report declines, with 53% seeing 10% or greater reductions in personal productivity. 64% feel that their organizations are less productive.
On the bright side, 21% of workers and students say that they are more productive during the pandemic than before.
"The pandemic, terrible as it is, had a positive effect of allowing me to work from home. This gave me back two hours/day to spend on doing more work or for personal time."
What is your best estimate of how COVID-19 has impacted productivity in terms of research output, business output, or your studies?
| | | | | | |
| --- | --- | --- | --- | --- | --- |
| | 20% or greater decrease | 10-19% decrease | Less than 10% change | 10-19% increase | 20% or greater increase |
| Personal | 34% | 19% | 27% | 11% | 10% |
| Organization | 31% | 33% | 26% | 6% | 3% |
More information on our community and the pandemic:
Want to know more?
Get similar news sent monthly to your inbox
Recent News